Careers with Tower of London Worldwide
At Tower of London Worldwide it is inevitable that if have the desire to succeed, you will find the right opportunity here.
Tower of London Worldwide is one of the world's most successful and reputable international independent firms of offshore financial advisors, consultants and private wealth managers.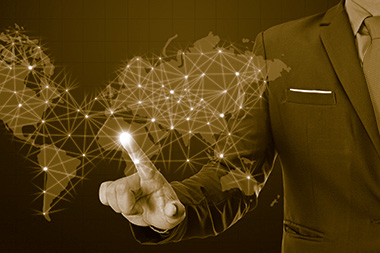 We provide expatriate and international clients with the highest levels of independent financial advice worldwide. We adhere to delivering tailored advice to each and every individual client, ensuring that we manage, preserve and accumulate wealth.
We pride ourselves on providing an unrivalled level of financial advice and portfolio management to our clients, which subsequently leads to an ever increasing client portfolio.  As a result we are constantly searching for professional, like mind individuals to work with us in numerous global locations, within our prestigious offices. Our portfolio of professional International clients is expanding daily – also stemming from recently exploring various new locations to ensure we are providing a true presence, in order to achieve continuity for our global portfolio of clients.
Therefore to continue with the globally expanding presence of Tower of London Worldwide, we are continually striving to source the following professionals:
Private Wealth Managers
Consultants
International Financial advisors
Fund Managers
Business development coordinators, Analysts and Managers
Trainee Wealth Managers
Trainee advisors
Professional individuals who have the desire to succeeding a new career

If you would like to build a career within one of the world's most reputable and dynamic organisations, then Tower of London Worldwide is the company for you - to thrive within. Offering you a professional foundation and all of the tools and training for you to build your career on. We offer an exciting and challenging training and career mentor development programme, for all different levels and positions and ultimately we offer you an opportunity to earn a salary which exceeds the goals and ambitions of truly elite professionals.
All of this, within one of the world's foremost financial advisories.
This could be the career opportunity of a life time.
If you sincerely believe you have the hunger, skills, desire, ambition and professionalism required to work for us, then please read on and find out what we offer and if your skills are what we desire.
A prestigious location & working environment
We provide a prestigious, fully equipped and comfortable working environment for you to work within – our team will always be based within central business or financial districts.
Relocation Assistance
Upon completion of our induction we refund all of our team members with any flight and visa costs incurred. We also have an administration and relocation team on hand to assist with travel arrangements, accommodation, internet and phone connections, airport connections and collections, transportation assistance and general help.
Progress within our company.
Your progression within Tower of London Worldwide will not just simply stop when you arrive at your destination –Our office managers in each location will provide you with ongoing training that will lay foundations for you.
Each office provides an ongoing training system to enable you to shine and grow to your full and true potential. You will continually receive guidance, feedback, training and tips on how to be the best, how to improve and how to excel in every aspect of your individual role.
Each and every employee who we invite to work with us will have what it takes to become great in this industry.
We believe every member of our Tower of London Worldwide team can be great and no matter what your experience or background is, if we have confidence in you, your ambitions and your skills – then we can give you all the training, knowledge and qualifications you need to truly succeed.
If you want your next move to challenge you, motivate you and provide you with progression in your career, then please continue to read on - to see what we are looking for in you.
What are we looking for in you:
Highly motivated individuals who are eager to succeed.
Individuals determined to excel in a competitive marketplace.
Proffessionally minded individuals.
Experience within the financial industry OR those who have a wealth of sales experience but not necessarily in the financial services industry.
Individuals who can instantly build a rapport with others.
We are specifically looking for driven individuals to work in our global office network on our fast track training scheme - to becoming a Consultant within 12 months.
We want individuals who are you looking for a new challenge within the financial services sector
Individuals who beleive they have what it takes to be successful on a global scale
Individuals who have the desire to relocate to take advantage of a world of opportunity.
If you truly believe you can be a part of our team - then apply now and in return we will offer you:
A fantastic opportunity to work overseas in some of the world's major financial centres
A potentially life changing income.
A comprehensive training programme for your role whether this be as a trainee or a regulated and qualified advisor or wealth manager.
You will be provided with all the required material and resources to make your career move a very successful on.
We provide an unrivalled graduate development mentor training programme, which provides recent graduates and professionals with on the job training and experience in dealing with high net worth clients worldwide. If you are in your last year of university, have recently graduated, have completed your college qualifications and would like to be a part of Tower of London Worldwide, then this could be the opportunity of a lifetime for you.
You will work alongside successful Financial Professionals in your office and you will learn the best networking, business development and client management skills along with being given the opportunity to gain globally recognised financial qualifications through the CISI (Chartered Institute of Securities & Investments) Papers 1 and 2 in Wealth Management.
The opportunity to work in our global office network spanning Western and Eastern Europe, extending throughout Russia to the Far East.
A fantastic remuneration package that is unrivalled within our industry,
If you would like to be invited to attend a seminar or a one to one interview, with the intention and desire to work within the Tower of London network, please complete the below form and attach a covering letter with an up to date CV.  We will duly contact you within 48 hours: