Training Schemes
At Tower of London Worldwide we are dedicated to ensuring we have a professional and qualified team, capable of assisting and advising our global network of International clients.
The below information will give you a brief insight into what we are looking for in you, what we offer in return for your dedication and your training:
Careers with Tower of London Worldwide
What are we looking for in you:
Highly motivated individuals who are eager to succeed.
Individuals determined to excel in a competitive marketplace.
Proffessionally minded individuals.
Experience within the financial industry OR those who have a wealth of sales experience but not necessarily in the financial services industry.
Individuals who can instantly build a rapport with others.
We are specifically looking for driven individuals to work in our global office network on our fast track training scheme - to becoming a Consultant within 12 months.
We want individuals who are you looking for a new challenge within the financial services sector.
Individuals who beleive they have what it takes to be successful on a global scale.
Individuals who have the desire to relocate to take advantage of a world of opportunity.
If you truly believe you can be a part of Tower of London Worldwide - then apply now and in return we will offer you:
A fantastic opportunity to work overseas in some of the world's major financial centres.
A potentially life changing income.
A comprehensive training programme for your role whether this be as a trainee or a regulated and qualified advisor or wealth manager.
You will be provided with all the required material and resources to make your career move a very successful one.
We provide an unrivalled graduate development mentor training programme, which provides recent graduates and professionals with on the job training and experience in dealing with high net worth clients worldwide. If you are in your last year of university, have recently graduated, have completed your college qualifications and would like to be a part of Tower of London Worldwide then this could be the opportunity of a lifetime for you.
Apart from enjoying a fantastic remuneration package that is unrivalled in our industry, you will work alongside successful Financial Professionals in your office and you will learn the best networking, business development and client management skills along with being given the opportunity to gain globally recognised financial qualifications through the CISI (Chartered Institute of Securities & Investments) Papers 1 and 2 in Wealth Management.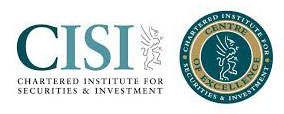 If you would like to know more about our training and would like to be invited to attend a seminar or a one to one interview, with the intention and desire to work within the Tower of London Worldwide network, please complete the below form and attach a covering letter and your current CV and we will contact you within 48 hours: